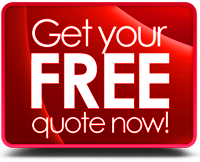 The Best Fishing in the World: Cabo San Lucas.
Cabo San Lucas is one of the most popular destinations for fishers. Located in south Baja, Cabo has the benefit of enjoying the mixing of cold and warm tide waters, making it the home to several varieties of fish. Not only is there a variety of fish, but also numerous off the coast of Cabo San Lucas. Very few fishers leave Cabo without stories of their amazing success.
Cabo is perfect for fishing, not just for its amount and variations, but because it is one of the most beautiful areas in the world. The gorgeous beaches are surrounded by azure blue waters, which are inviting for fishers and swimmers. For those who prefer to see fish alive, there are plenty of scuba and snorkeling areas, each offering access to a world of tropical fish, dolphins, and whales. Also, the weather in Cabo is divine. It very rarely rains and the temperature is consistently warm and sunny.
There are also several fishing tournaments throughout the year in Cabo San Lucas. These tournaments offer the perfect opportunity for fellow fishers to come together and celebrate their interests. At these Cabo sport fishing charter events, there are tons of extra things to do, too. No need to be a professional. Even those only mildly interested will have fun watching and learning. And those who want to compete will find that fees are low, well worth the memories of the experience.

Because Cabo San Lucas is such a hub for fishing, it has some of the best professionals available to assist those visiting. With the available fishing charters, fishers can pick from dozens of boats or luxury yachts. There are several equipment rental stores for those who forgot things or didn't want to deal with the hassle of flying with fishing gear. For the less experienced fishers, there are also lessons available. And, since the locals are experts on the best fishing areas, there are several local captains and guides who can help fishers find the perfect place to settle for the day.
Cabo Sport Fishing Charters | Cabo Fishing | Fishing in Cabo San Lucas
San Jose del Cabo Fishing
The biggest question, and really the most important matter to all fishers, is what types of fish can be caught in Cabo San Lucas. It's most famous for its Blue Marlin. These prized fish can get up to 15 feet long and weigh over a thousand pounds! While definitely a prize, the Blue Marlin isn't the only fish found off the coast of Cabo San Lucas.

Here are a few more favorites:
Blue Marlin
Stripped Marlin
Black Marlin
Yellowfin Tuna
Yellowtail
Dorado (Mahi Mahi)
Wahoo
Sierra
Pargo
Amberjack
Tarpon
Halibut
Sailfish
Cabrilla
Bonita
Mackerel
Snapper
If you're interested in chartering a yacht for your next fishing trip in Cabo San Lucas, please contact us with any questions. We'd be more than happy to hear from you and work with you to plan the perfect day of fishing.
Sport fishing in Cabo San Lucas is an experience like no other. Located at the tip of the Baja Peninsula, Cabo San Lucas is known for its world-class fishing, with a variety of species to target. From marlin and sailfish to dorado and tuna, the waters of Cabo San Lucas offer anglers a chance to catch some of the most sought-after game fish in the world.
The best time to go sport fishing in Cabo San Lucas is from October to April, when the waters are warm and the fish are plentiful. During this time, the waters are teeming with a variety of species, including marlin, sailfish, dorado, tuna, wahoo, and more. The best way to experience the best of Cabo San Lucas fishing is to book a charter boat. Charter boats come equipped with experienced captains and crew, as well as all the necessary equipment for a successful fishing trip.
When fishing in Cabo San Lucas, anglers can expect to catch a variety of species, depending on the time of year. During the winter months, marlin, sailfish, and dorado are the most common catches. During the summer months, tuna, wahoo, and roosterfish are the most common catches. No matter what time of year you go, you can expect to catch a variety of species.
Cabo San Lucas is also home to a variety of fishing tournaments throughout the year. These tournaments offer anglers the chance to compete for prizes and bragging rights. The tournaments are a great way to experience the thrill of sport fishing in Cabo San Lucas.
Whether you're an experienced angler or a novice, sport fishing in Cabo San Lucas is an experience you won't soon forget. With its warm waters and abundance of fish, Cabo San Lucas is the perfect destination for a fishing trip.
Cabo Sport Fishing Charters | Cabo Fishing | Fishing in Cabo San Lucas
Contact us for our yacht charter specials. Weekly Los Cabos fishing charters are also available.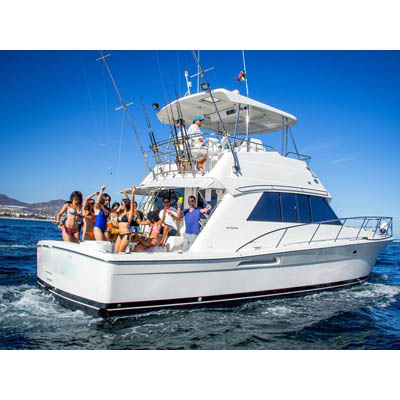 47' Riviera Yacht
The 47' Riviera is perfect for smaller group get-togethers. While it may look small, the spacious deck and large galley, you'll have plenty of room to move around. You'll get to enjoy the true luxury of leather upholstery, wood finishes, and sleek furniture.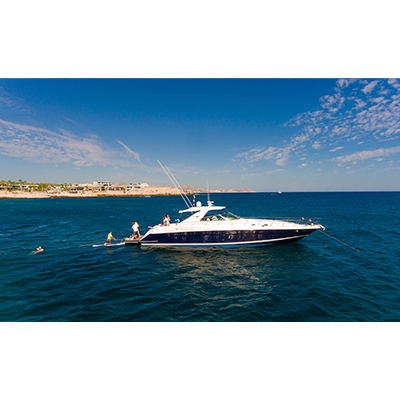 65' Sea Ray Yacht
The luxurious 65' Sea Ray Yacht, is a modern masterpiece. It is equipped with state-of-the-art amenities and is sure to please any guest lucky enough to spend time aboard. From its sleek design and impressive speed to its incredible crew, this yacht is perfect for any occasion. Whether you're looking for a fun-filled bachelor or bachelorette party or a romantic sunset cruise, the Happy Ending has it all. Onboard, you'll find a chef who will prepare an array of delectable dishes sure to delight. Experience the luxury of the Happy Ending and make your next vacation unforgettable..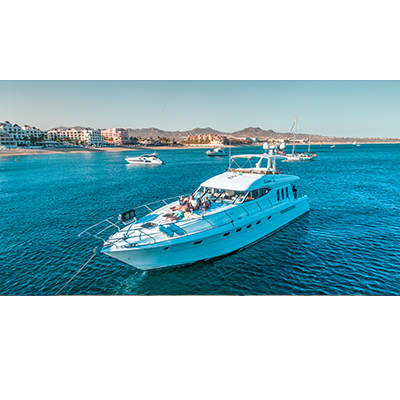 70' Viking Princess
The 70 Ft Viking Princess Yacht is the perfect choice for an unforgettable Cabo San Lucas yacht charter experience. Boasting a second deck and a spacious bow for sunbathing and relaxing, this yacht offers a luxurious experience with plenty of room for your guests. Food and drinks prepared on board will add to the upscale feel of your charter. This yacht also features 3 bedrooms - 1 King, 1 Queen, and 1 Twin - making it a great option for a family getaway. Cruise up the gorgeous coast of Baja California Sur in style, and enjoy the luxury that this yacht offers!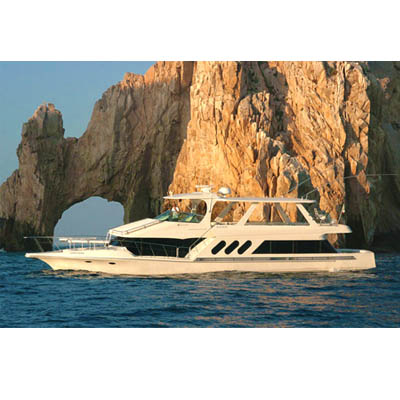 72' Blue Water Yacht
This 72' Blue Water Yacht offers the perfect blend of performance and luxury. The main salon is elegantly decorated with warm wood paneling, light carpeting, dark countertops, and beige windows. It offers an impressive 3 stateroom layout, gallery, and spacious cockpit for relaxing and entertainment. All the rooms are well-equipped and elegantly designed, including a shower, washrooms, and kitchen. It also offers optional features such as a TV, sound system, and internet, so that you can enjoy your stay even more.