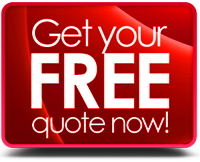 Ensenada Luxury Yacht Charters and Fishing Boat Rentals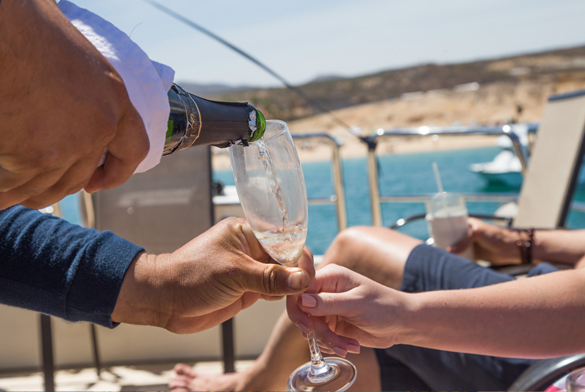 We are finally offering luxury yacht charters and fishing boat rentals in Ensenada, Mexico! Come and explore one of the largest cities in Baja California, Mexico that offers you remarkable hospitality, a great climate and plenty of relaxation or adventure opportunities.
Luxury Yachts Cabo provides you the best luxury yachts and boat rentals in Ensenada with a vast portfolio of yacht services ranging from yacht photography and event management to catering services and onboard entertainment.
Our fishing boat rentals and fishing charters give you an opportunity to enjoy the climate, relaxation and unique sport fishing experience in Ensenada.
Ensenada Yacht Events and Parties
Ensenada is a great place for special events, group activities and parties, especially if you are celebrating on board of a luxury yacht – the perfect recipe for an unforgettable experience for you and your guests.
Luxury Yachts Cabo has a successful track record of a variety of events, from birthdays, weddings, receptions and anniversaries, to corporate get together, family gatherings, and even dance parties.
Our team will coordinate with you to customize the luxury yacht or boat rental and decorate it according to your type of event, needs and preferences.
Location
Ensenada is one of the largest cities in Baja California, Mexico located on the coastline of Bahía de Todos Santos, an emblematic inlet. Ensenada constitutes an important commercial, fishing, and touristic center back by small mountain ranges, proximity to the Pacific Ocean and a mild year-round climate that attracts more and more tourists every year.
Fishing in Ensenada Mexico
Ensenada is one of the most emblematic destinations in Mexico for those who love sport fishing. You can rent a fishing boat or charter a yacht and live unique experiences taking in everything Ensenada has to offer you, from the feeling of relaxation, to the mild climate and sport fishing experiences that keep tourists coming back year after year.
You can easily contact our professional team to rent a fishing boat and embark on an adventure in search for Sand Bass, Salmon, Big Eye Tuna, Bonito and so much more!
What to Do in Ensenada, Mexico
An emblematic place, events throughout the year and a generally mild climate all year round make Ensenada, Mexico a great place to visit.
Summer is obviously the busiest season as tourists embark on sport fishing adventures or relax on board of luxury yachts, among other activities. January to March is the perfect time of the year to spot Grey Whales as they make their way to give birth.
February it's the perfect time to enjoy Carnaval, a huge party that will take over Ensenada. Mountain biking, hiking, off-roading and even surfing spots are all part of the vast range of activities you can experience.
Isla de Todos Santos
31o 49N 116o42W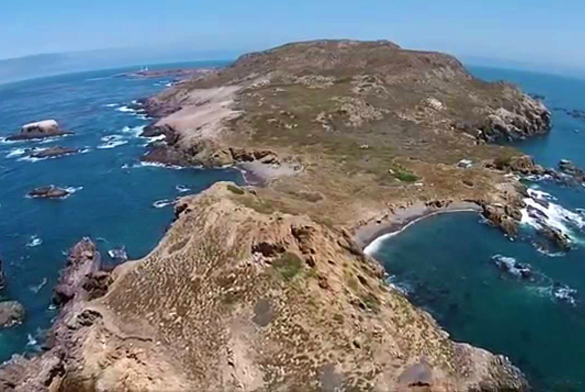 8 nautical miles off shore, you will find two beautiful islands, North and South, the group of islands is called Todos Santos and they only have two lighthouses and a fish camp to keep them as natural as possible.
The existing anchorage of Sur (South) is the result of an extinct volcano crater and there's room for approximately 10 medium sized boats. The islands are a sanctuary for sea life sanctuary that you can explore in their natural, pure state.
The Ensenada Marina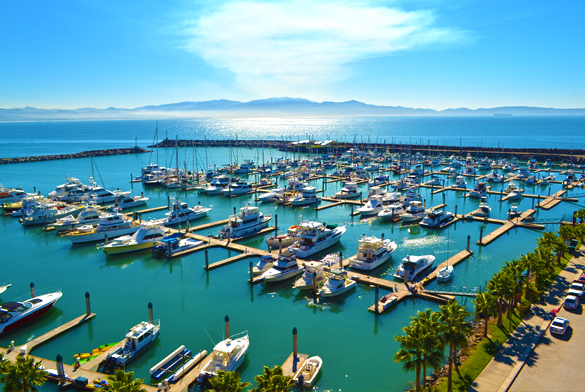 The Marina is located at Hotel Coral along the scenic Tijuana - Ensenada Highway at Km. 106, the Hotel Coral & Marina Resort offers first-class accommodations with spacious suites and spectacular ocean views that invite you to lounge on your private balcony under the warm sun. All 147 guestrooms have cable television, air conditioning and direct dial telephones. The luxury of our modern marina offers up to 600 floating slips ranging from 30 to 150 feet. There is a full-time Dockmaster and 24 hour security. The meeting facilities can accommodate up to 600 people; they have a variety of room sizes and layouts to suit any need. Antare's Restaurant serves both traditional Mexican and American cuisine in a casual setting, while light grilled fare and drinks are available poolside. Three swimming pools, Jacuzzis, lighted tennis courts, a gym, playground, scuba diving, fishing and jet skis will keep you busy, or just relax with a view of the ocean in our lobby bar. Unpack and enjoy the hotel's warm hospitality and Mexican flair. . .The Hotel Coral & Marina Resort is the closest thing to a perfect vacation.

Everything about this premier modern hotel resort and marina is first class. The suites are all beautifully appointed with all of the modern convinces including cable color TV, HBO, air conditioning and international telephone lines. Other amenities include 24-hour security, ultramodern European-style spa offering massages, facials, steam sauna, and indoor and outdoor swimming pools.
Hotel Coral and Marina in Ensenada Mexico.


Download Marina Map Left Click and Save As
La Paz Luxury Yacht Charters Boat Rentals
Special Yacht Cabo Offers
Contact us for our specials. Weekly charters are also available.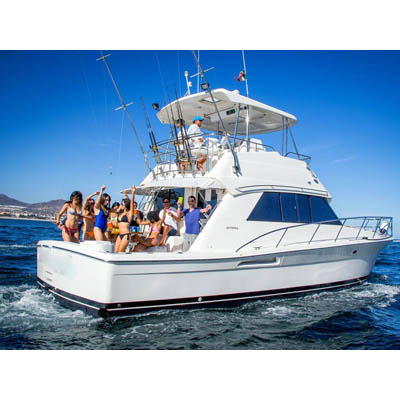 47' Riviera Yacht
Where style and luxury come together to impress. It has a spacious saloon with all the required equipment and comfortable furniture inside. Spacious cabinets and stylish fittings, tables and furniture in the kitchen, cabins and headroom make it one of our favorites for a variety of purposes.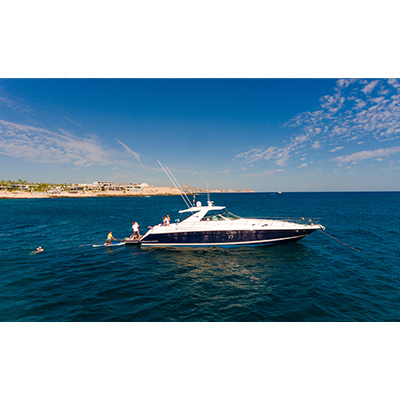 55' Navigator
The pure definition of elegance and sophistication. It has room for up to 10 guests on deck and with notch speakers, barbecue equipment and upscale finishes. With glossy cabinetry and countertops, contoured edges and leather sofas, it provides a completely luxurious feel. Comfortable master cabins and guest stateroom can accommodate 4-5 people. Put simply, the 55+ Navigator is the perfect choice for any type of event.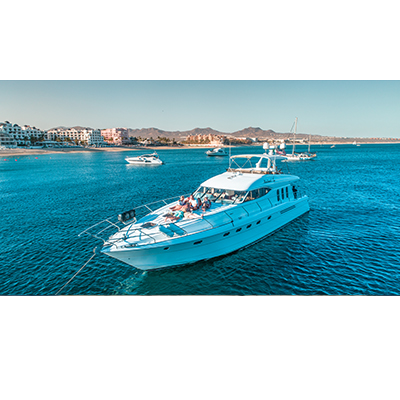 65' Classic Hatteras
Classic Hatteras is a beautiful yacht with a layout comprised of three staterooms, a beautiful gallery and a very spacious cockpit. It exudes a sophisticated design with its main salon elegantly decorated with warm wood paneling, light carpeting dark colored counter tops and beige windows that will make everyone feel welcomes. All the rooms are well equipped and elegantly designed and you have access to shower, washrooms, and kitchen with optional features such as TV, sound system and internet. This yacht combines comfort and luxury without compromising performance.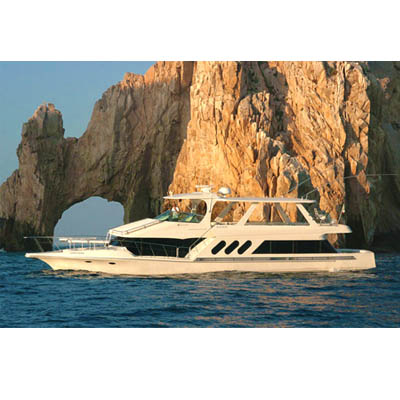 72' Blue Water Yacht
The 72 foot Blue Water yacht is one of our most popular choices. With three staterooms and a very spacious design this yacht is able to accommodate 15 to 20 people for a cruise but can accommodate up to 40 people for short special events. In short, a perfect yacht for all kinds of trips and events that is sure to provide you an experience you won't forget.